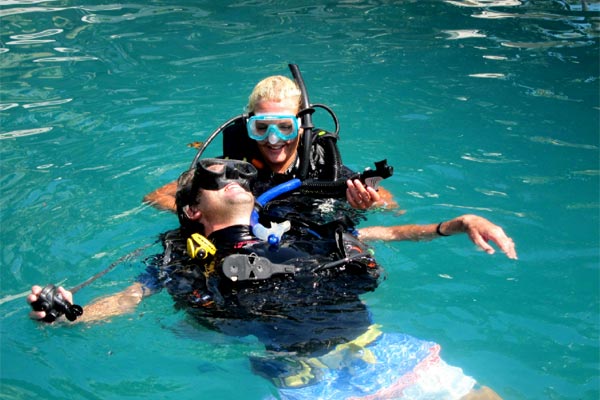 Rescue Diver. 

In this course, the diver learns the complete process of how to search and rescue another diver from the bottom of the sea, a free diver or even a swimmer.
The diver also learns how to deal with some cases of equipment failure. Theory and practice takes about 3-4 days. Equipment and theory CD, wall certificate and plastic card certificate are included.

Requirements:
- 18 years old.
- AOWD, First Aid, Oxygen Administrator certified.
- Πιστοποίηση Παροχέα Οξυγόνου
- Ελάχιστη ηλικία 18 ετών.
- Τουλάχιστον 10 καταδύσεις καταγεγραμμένες μετά από την απόκτηση του πιστ/κου 1ου επιπέδου (OWD)
- Logged 10 dives.
Possible following schools:
- Divemaster
- EANx Diver
- Specialties (photography)