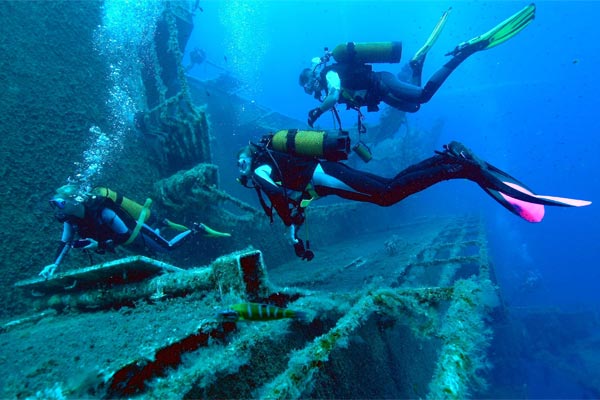 Escort, guide to divers Divemaster.
The first step to become professional. Divemaster is the leader of a group with certified divers and the person who will help an instructor during a course.
This course will make you able to organize dives for groups of divers with safety and responsibility and also to help instructors and students during a course.
Theory, confined water skills, 3 dives as instructor's right hand, 3 dives as dive leader, rescue skills takes about 7 days.
Certified for maximum depth of 39m with this certificate plus an insurance you will be able to work at a diving center.

Requirements:
- 18 years old.
- First Aid, Oxygen Administrator, Rescue diver certified.
- Logged minimum 60 dives.
Possible following schools:
- Open Water Instructor
- Enriched Air Nitrox diver